Armytek NyoGel 760G 25 ml
With daily use, especially in dusty or humid environments, as well as multiple tightening and loosening of the flashlight's parts (e.g. removing the batteries), the O-rings and threads are subject to friction and wear. NyoGel 760G is a high-quality polyalphaolefin-based grease that is essential for always keeping the flashlights with removable batteries in good condition. NyoGel 760G is easily applied in a durable and dense layer, it retains its properties in a wide range of temperatures, doesn't dry out and doesn't dissolve in most liquids.
Advantages of NyoGel 760G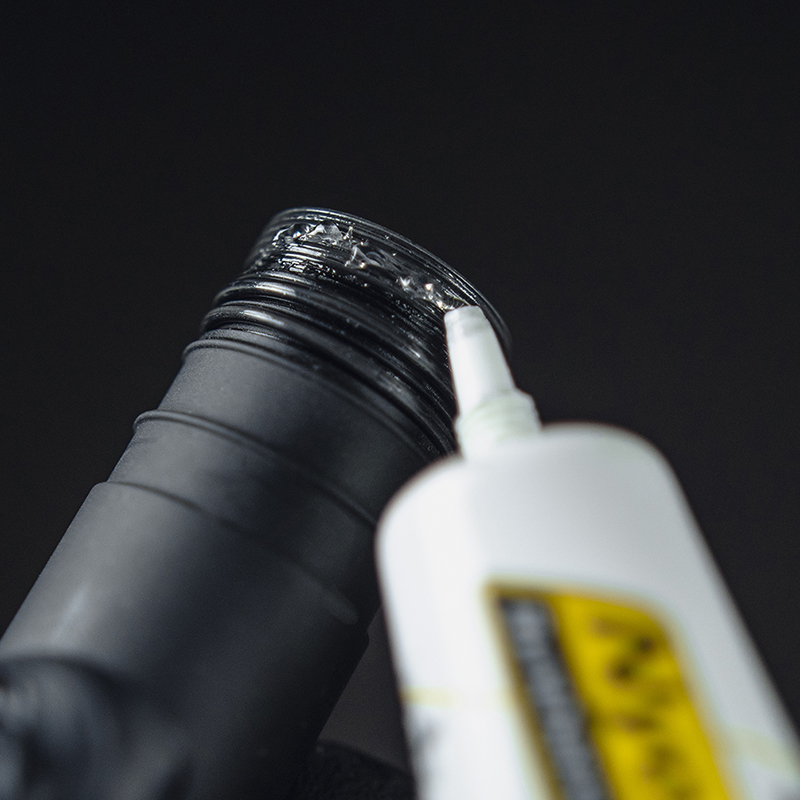 Frost, thermo, moisture resistant grease (-40 °C..+135 °C)
Creates a dense layer that is impermeable to water
Extends life of the threads and sealing rings
Prevents oxidation and corrosion of contact surfaces, as well as fretting wear
It is recommended to clean the threads and O-rings of a flashlight and apply new grease once or twice a year, since the fouling as well as lack of grease cause fast wear-out of the threads and sealing rings. Remember that reliable protection from water and dust cannot be provided by worn-out sealing! In case of active operation and exploitation in dusty environments, it is recommended to clean and grease the parts as often as the necessity arises. It is also necessary to renew or add silicone grease before a planned submersion in water.
We recommend using Nyogel 760G when greasing Armytek flashlights' threads and O-rings.